Cabernet Franc is a classic wine varietal that has won the hearts of wine connoisseurs all over the world with its refined red fruit flavors, velvety tannins, and bright acidity. At Scribner Bend Vineyards, we too fell in love with this fine wine. So in 2007, we planted 584 vines on 0.94 acres of land in order to share the beauty and grace of Cab Franc with our Wine Club members, friends, and first time visitors. Here's everything you need to know about Scribner Bend Vineyards' Cabernet Franc, delivered by our fabulous winemaker, Cuong Tran!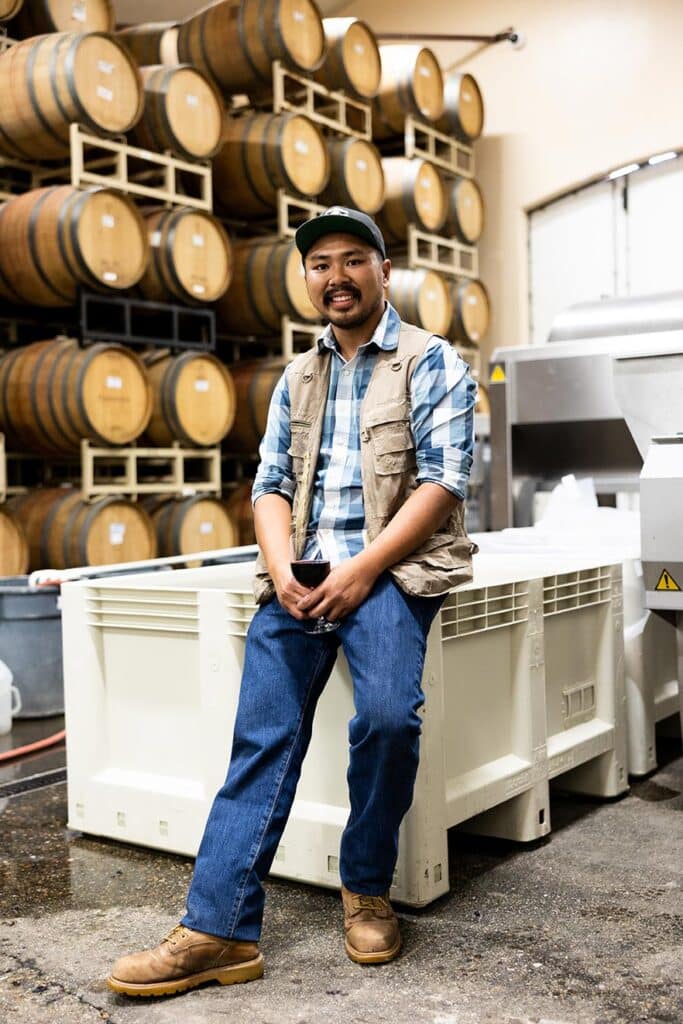 The Impact of Soil
What type of soil does your Cabernet Franc grow in, and how does it influence the wine's character?
"The soil in our 40 acre vineyard varies from block to block. Silty loam may be found in the western part, whereas clay loam predominates in the eastern part, which is where our Cabernet Franc is planted. Our Cab Franc's depth and complexity come from the many facets of flavor that this mix of silty loam and clay loam provides. The soil's diverse variations affect the flavor in many ways.
This is what is called terrior, how the soil and environment interact to create different nuances of flavor and structure in the finished wine. It can affect the acidity levels, flavor notes, and mouth feel. Cab Franc grows REALLY well in our soil – the vines are incredibly vigorous and produce a lot of full, flavorful grape clusters. This means that our finished wine is beautifully balanced on all sides with minimal work in the Cellar."
French Oak's Influence
What type of oak do you use for aging Cabernet Franc, and why?
"Our Cabernet Franc is aged in French Oak barrels, but we customize the level to which each barrel is toasted for each batch of grapes to achieve a specific taste character. These characteristics come across as layers of flavor in the finished wine and can include such tantalizing notes as vanilla or caramel. Making premium Cabernet Franc requires a lot of time and effort. We usually age this wine between 18 and 24 months before we even think about releasing it to the public. This aging period is essential for the wine's development and evolution, making it taste even better when consumed."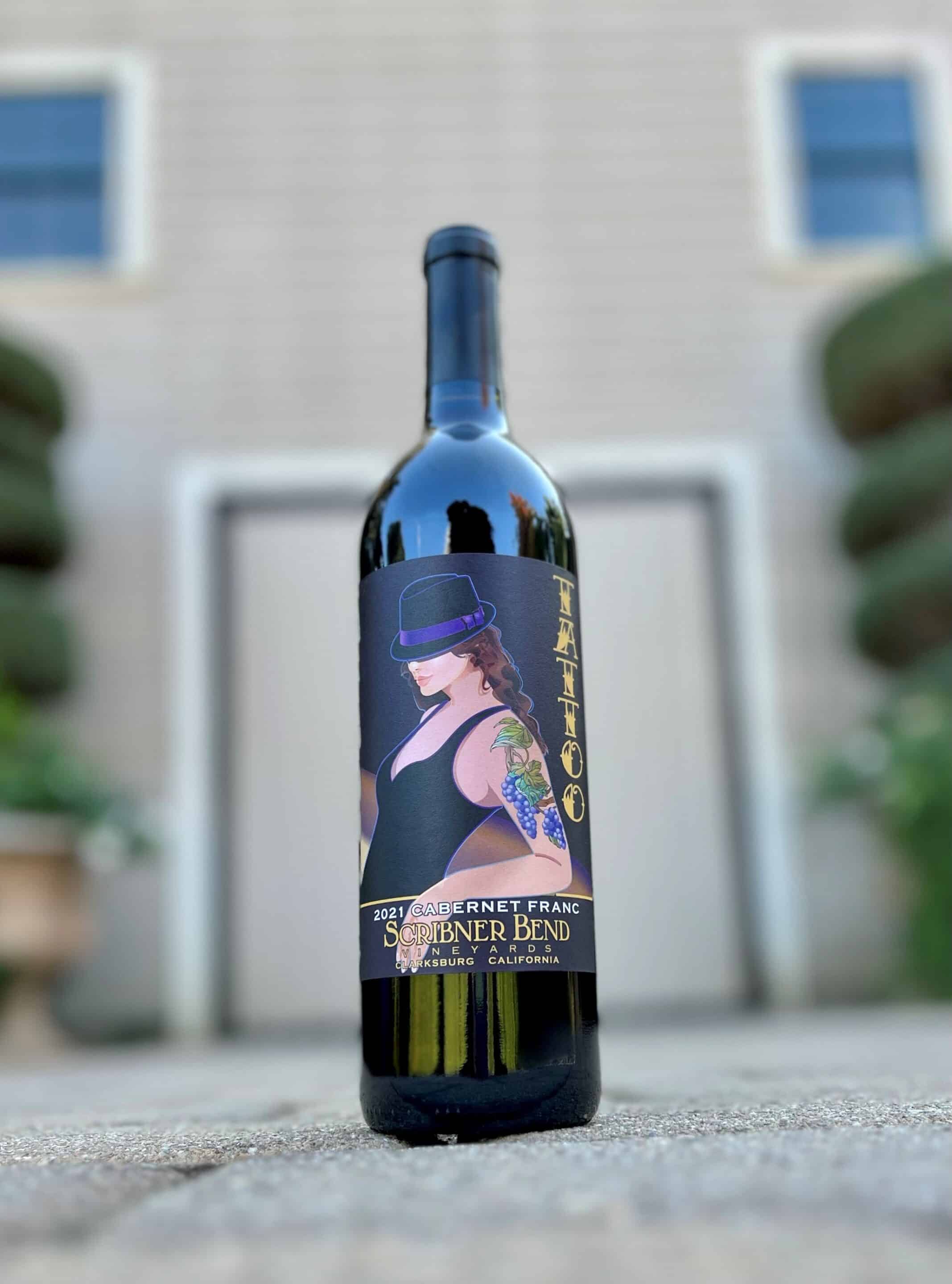 Achieving a Balanced Cab Franc
How do you achieve balance between fruit, tannin, acidity, and alcohol in your Cabernet Franc?
"Finding the sweet spot between fruit, tannin, acidity, and alcohol content is an art. This must be done with meticulous focus all through the winemaking procedure – from how the grapes are grown to when they're picked to how long we age the wine in barrel. Our intention is to craft a Cabernet Franc that fully realizes the variety's promise, with aromas of strawberry stem and raspberries, a fruity mid-palate, and a peppery finish."
Do you incorporate blending to get that balance as well?
"In a way, yes. We only make around 8 barrels of Cabernet Franc each year, and the wine develops uniquely in each individual barrel. When we are getting ready to bottle, we hand-pick the barrels that get blended together right before bottling to produce a wine that is better than the sum of its parts."
What are the most rewarding aspects of making Cabernet Franc?
"Probably the most rewarding aspect of making Cabernet Franc here at Scribner Bend is tasting what's in the bottle and seeing everyone else enjoy it here on the grounds. It is a labor of love making this wine. Everything from the vineyard's terroir to our closely guarded winemaking techniques goes into crafting this one-of-a-kind vintage. Our dedication to making world-class Cabernet Franc hasn't wavered since we first started producing this Wine Club favorite 15 years ago, and we can't wait to share the results with wine lovers for years to come."
---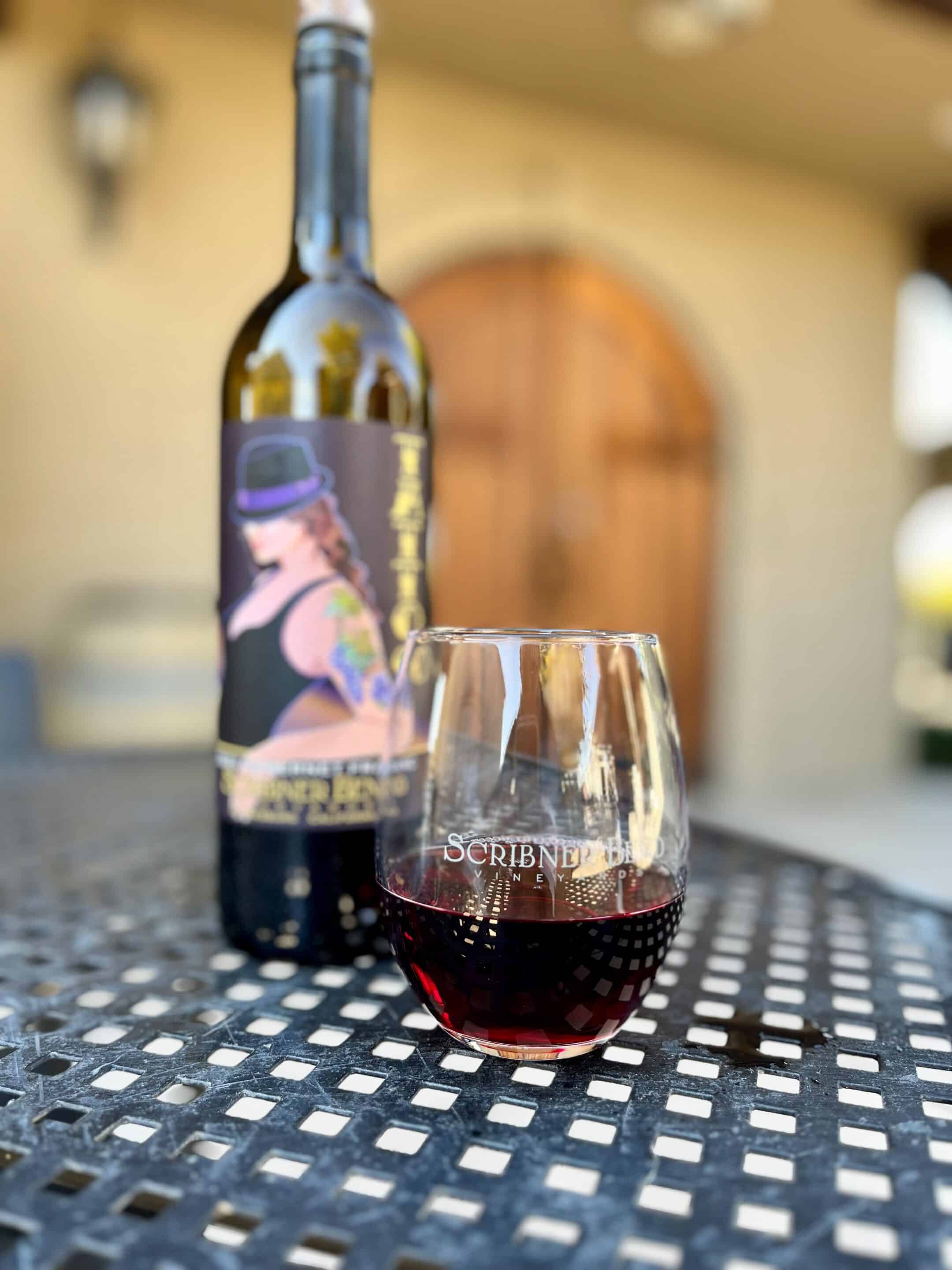 Favorite Cabernet Franc Food Pairings
Elegant red fruit, supple tannins, and well-balanced acidity make our Cabernet Franc a versatile wine that complements many different dishes. Here are some of our favorite foods to match with your Scribner Bend Vineyards Cabernet Franc:
Appetizers
Make a charcuterie platter with various olives, pickles, and cured meats. These salty nibbles go well with the acidity and fruitiness of our Cabernet Franc. Don't forget the hard cheeses here too! Try hard cheeses, such as aged Gouda, cheddar, or Manchego, as the bitter tannins in the wine cut through the richness of the cheese.
Meats
Grill up a steak or indulge in some duck confit! Cabernet Franc's acidity and tannins go beautifully with the fattiness of a cooked steak with plenty of marbling, or with rich, dark duck meat. The meat's savory aromas should also be nicely complemented by the wine's fruity undertones.
Roast up some lamb with herbs and spices like rosemary and garlic or sauté some chicken with thyme and sage. These savory, pungent herbs are a perfect match for the more peppery and herbaceous flavors of Cab Franc.
Vegetarian options & pasta
Make it a veggie night with mushroom risotto or grilled veggies. The risotto's earthy tastes complement the fruitiness of the Cabernet Franc. Grilled veggies like bell peppers, eggplant, and zucchini enhance the wine's fruitiness and smokey overtones. Indeed, it's hard to go wrong with these delightful vegetarian combinations
Want to keep it classic? Pair your Scribner Bend Vineyards Cab Franc with tomato-based pasta sauces like marinara or Bolognese. It's here that the bright acidity of Cabernet Franc really shines. So, have a go at it with some hearty spaghetti!
Keep in mind that everyone has somewhat different tastes, so don't be afraid to try out new combinations to find your new favorites! Because of its adaptability, Cabernet Franc is a great complement to both robust and refined fare.
---
Come taste our delicious Cab Franc for yourself! We are open every Friday-Sunday, 11:00-4:30 (except for a couple of holidays). While you're here, try your own food pairing as well, with pizza from Paesanos Courtyard Kiosk or snacks from the Deli on the Bend.
Live far away? Order a bottle online, and we'll ship it to you!