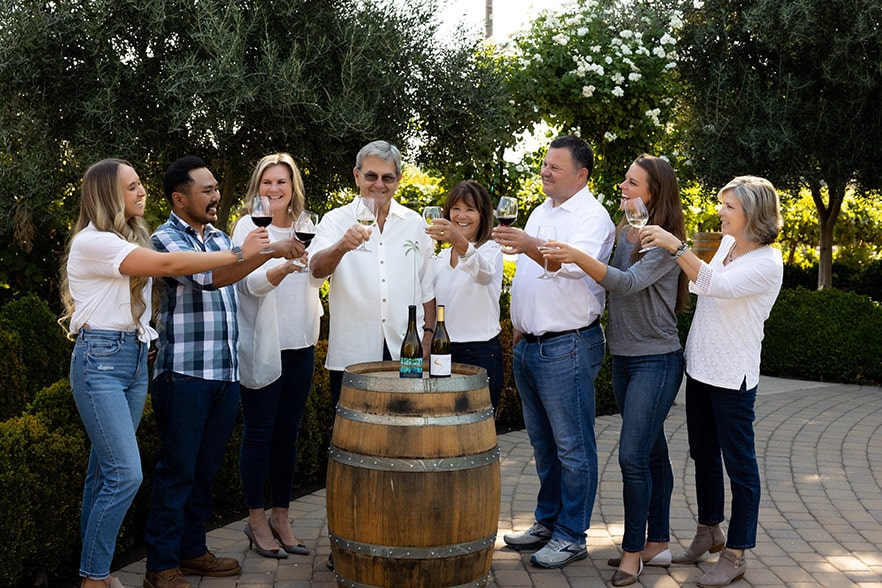 Who we are
The people make the place
Perfectly situated just south of Freeport and straight across the Sacramento River from Clarksburg, we consider Scribner Bend Vineyards our own breezy little piece of heaven. Just spend an afternoon on the grounds, and you'll understand how we feel! Of course, a major part of the reason this spot is so magical is the people – the wonderful community of regular visitors and dedicated Wine Club members, as well as the faithful team that bring the winery alive…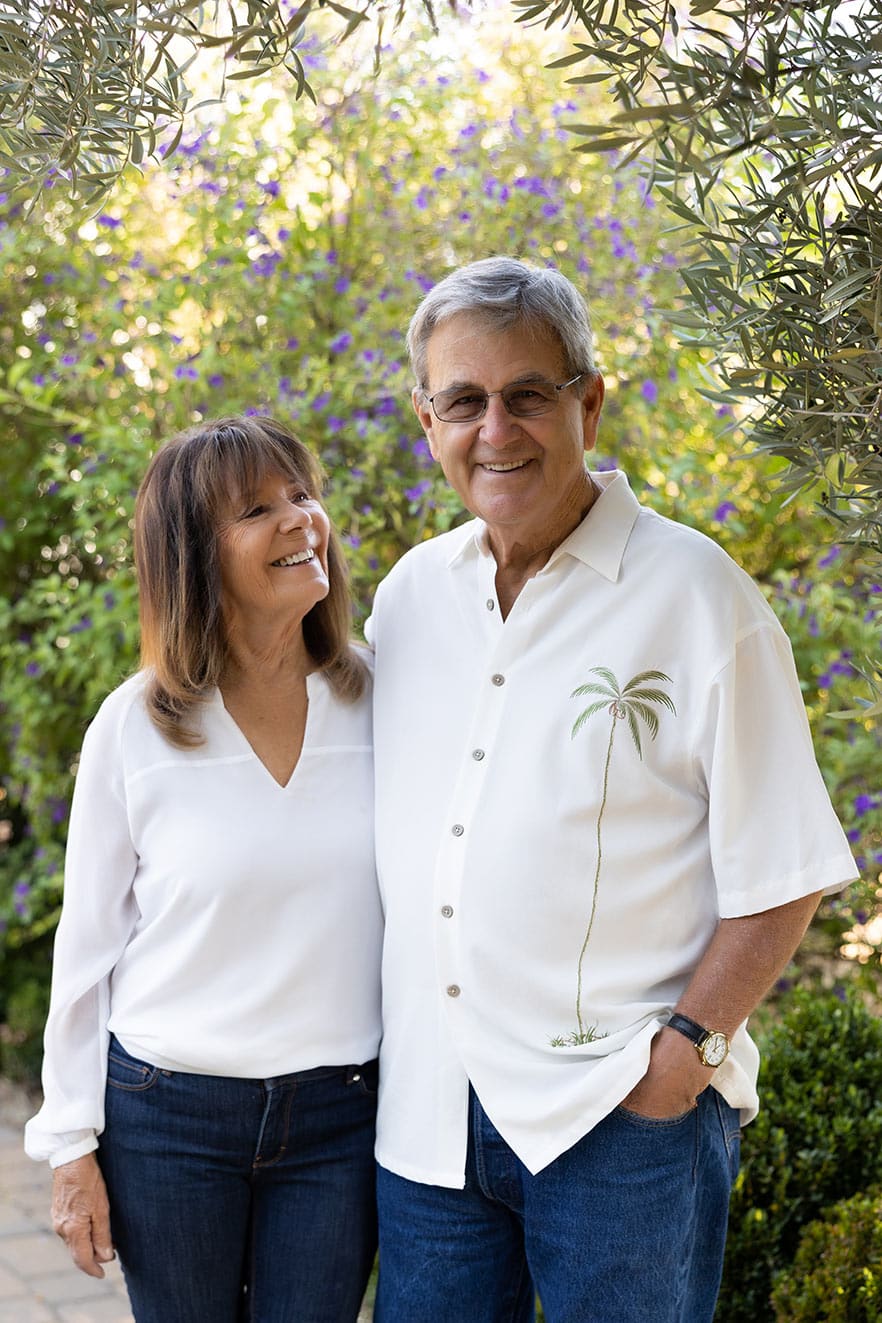 The founders
Lorraine & Mark Scribner, Jr.
It was love at first sight one warm summer day back in the early '60s when Mark first saw Lorraine out with some of her girlfriends along the Sacramento River. Just about 60 years have flown by, and SBV's founding powerhouse couple is still going strong. Spend a couple of minutes around Lorraine & Mark Scribner, and you'll quickly see that laughter, easy camaraderie, and deep affection are the hallmarks of their relationship. Spend another couple of minutes with a glass of wine out in our courtyard, and you'll just as quickly see how the spirit of their relationship has infused the atmosphere of the winery they started with a relaxed and welcoming friendliness – an unmistakable feeling in the air that keeps our Wine Club members and regular visitors coming back week after week for more. Of course, the tasty wines don't hurt either, as anyone who's ever enjoyed a weekend afternoon with us can attest! That too, that delicious foundation of solid quality, is also thanks to this inspiring couple, who always put 110% into everything they do. With all they have they love each other, they love good wine, and they love the people they get to share it with.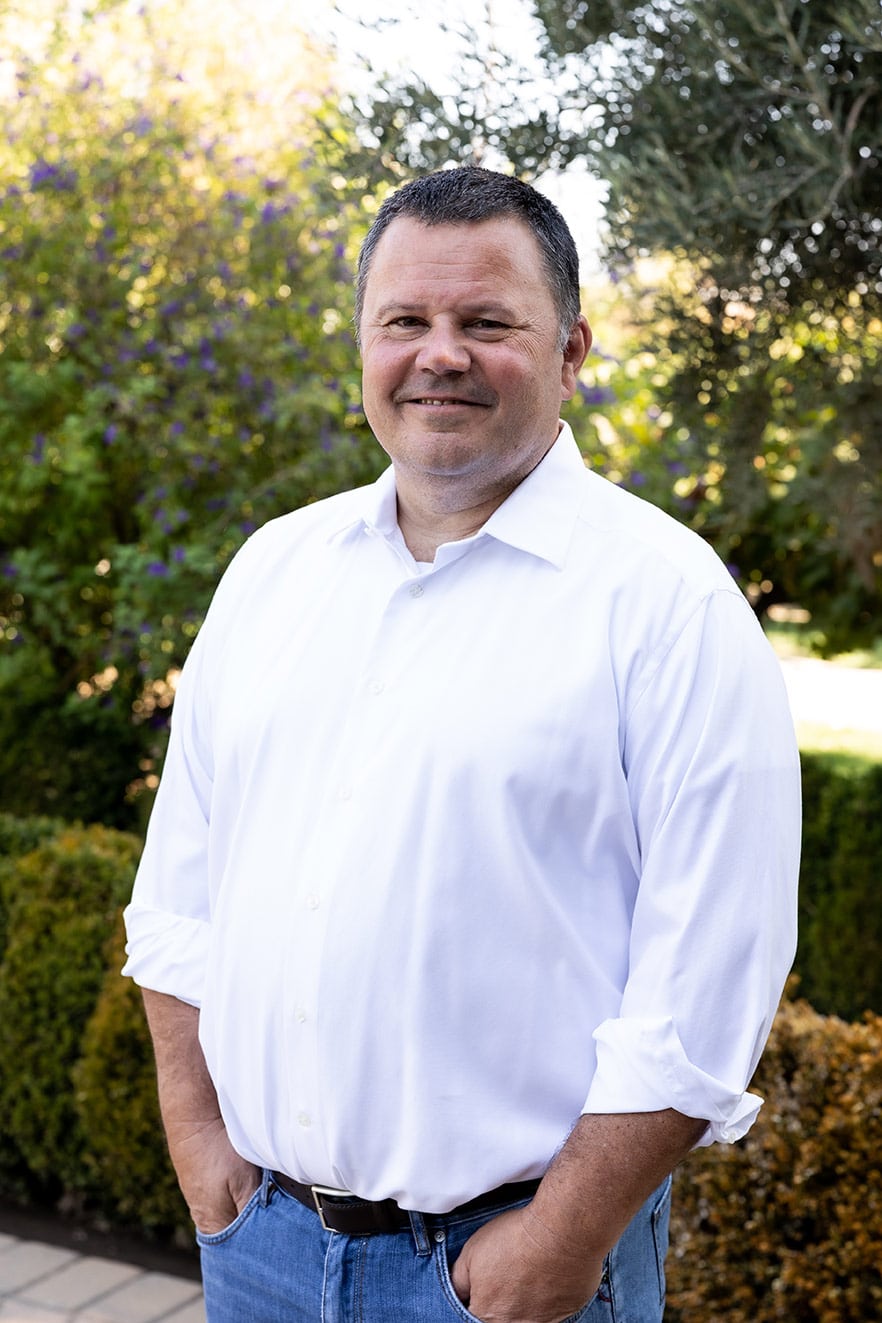 The Next Generation
Mark Scribner, III
A Delta native, Mark III grew up in his parents' farmhouse just south of the winery. He left the farm as a teenager for a degree in Hotel & Restaurant Management, then continued with Culinary School in San Francisco. After many successful years in the culinary world back here in Sacramento, Mark opened Paesanos Midtown in 1996 with a couple of business partners – expanding over the years to include branches in Elk Grove and Davis and adding Uncle Vito's in 2001. In 2017, Mark and his partners opened the Paesanos Courtyard Kitchen here at Scribner Bend and became the in-house catering for all our weddings and events. Now as his parents begin to transition into retirement, he is diving deeper into the winery, with the plan to take over fully within the next couple of years.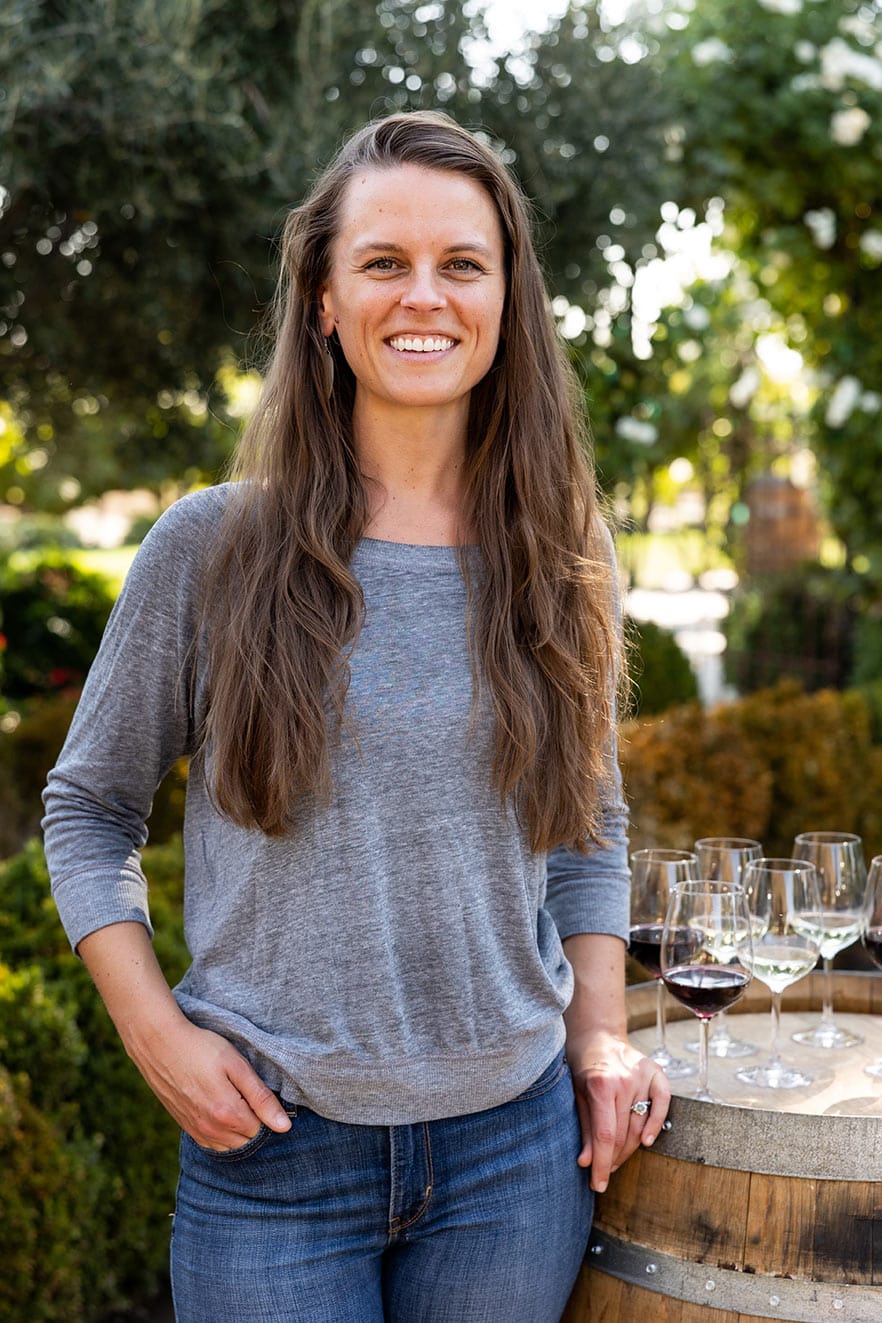 General Manager
Laura Mitchell
A small-town girl at heart with a love for the land, Laura grew up in the Central Valley farming community of Shafter and graduated from UC Davis. After a little time roaming the world, she spent 7 years learning hospitality management in the boutique inns of Mendocino, CA. She moved to Sacramento in the fall of 2021 to marry the love of her life and joined the team here at Scribner Bend in March 2022. Laura delights in partnering with the wonderful family of staff at SBV to continue in the winery's tradition of excellence, and she loves building connections with all our faithful Wine Club members and visitors.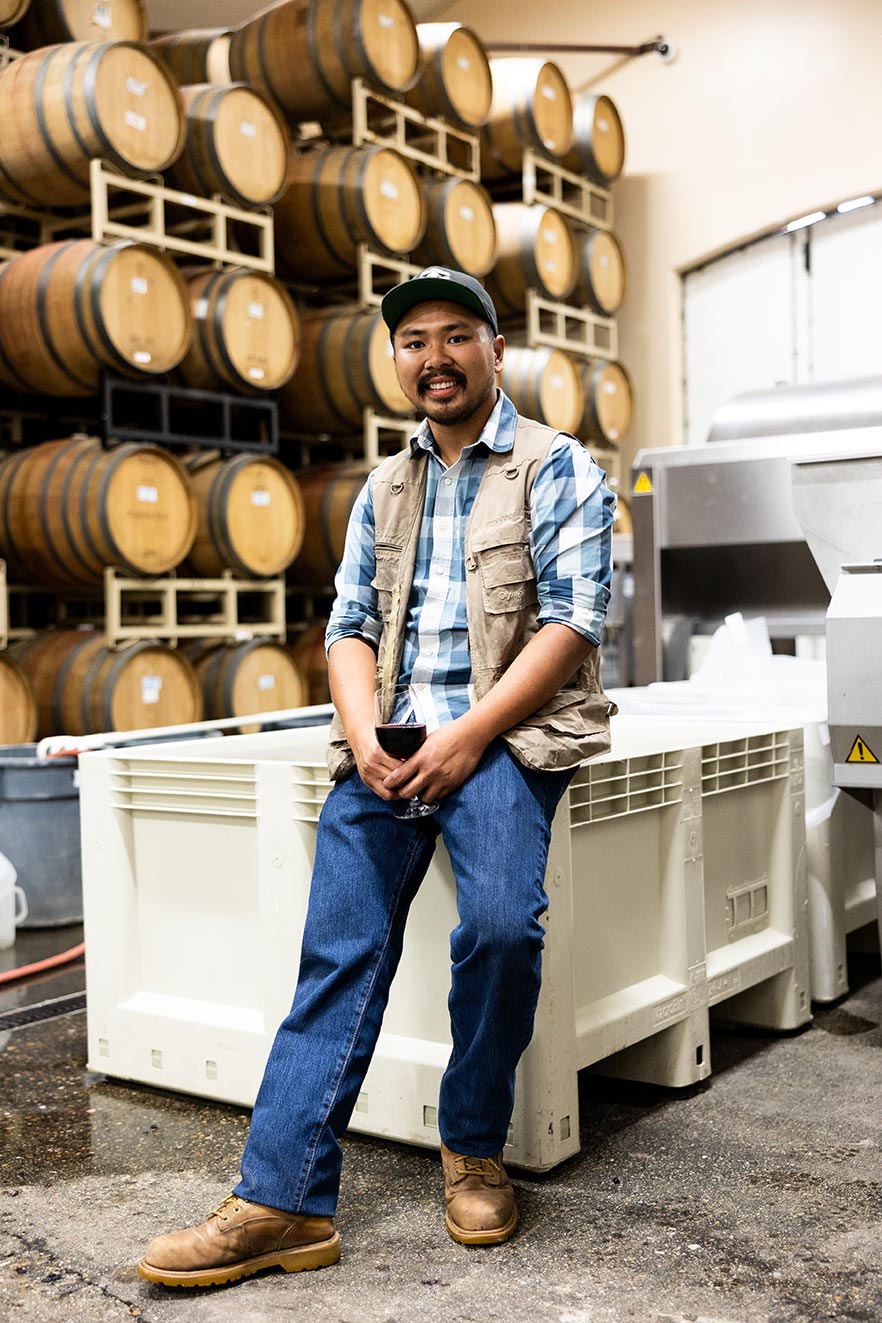 Winemaker
Cuong Tran
Cuong was born in Bismarck, ND and raised in Sacramento, CA. Originally thinking he would pursue film as a career, Cuong discovered winemaking by chance through a friend of a friend, and that chance encounter has led to many adventures in winemaking around the world! After working vintages in the Sierra Foothills and New Zealand, Cuong officially joined Scribner Bend Vineyards as Cellar Intern in 2016. He put in the hard work, steadily growing in the fields of viticulture and oenology until he took over winemaking duties at the end of 2021. It makes him smile to walk across the courtyard on a busy day and see guests enjoying the tasty fruit of all the careful attention he puts into each and every bottle.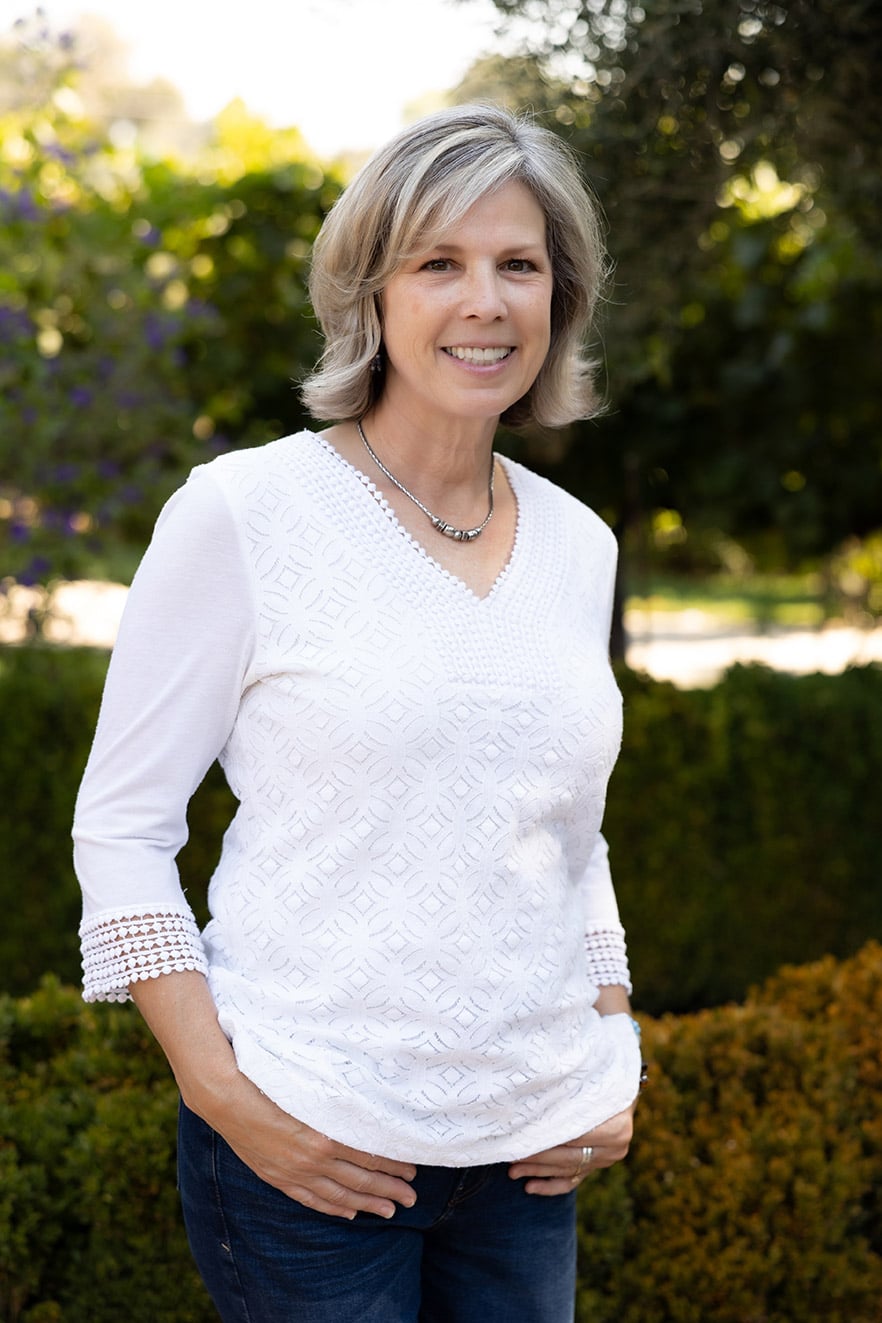 Tasting Room & Wine Club Manager
Christine Wood
Born in Wisconsin, Christine grew up in Colorado and finally found her way to California after marrying her husband, Ellis. The two of them were avid explorers of their new community in the Elk Grove area and discovered Scribner Bend Vineyards shortly after the winery opened in 2002. It quickly became one of their favorite places to visit, and before long Christine jumped in with the team working behind the bar. She has worn many hats here over the years, taking on her current position in 2019. Her favorite things about being at SBV are seeing all the familiar faces that come every weekend, introducing guests to new vintages and varietals, and the close-knit team of staff that she gets to work with every day.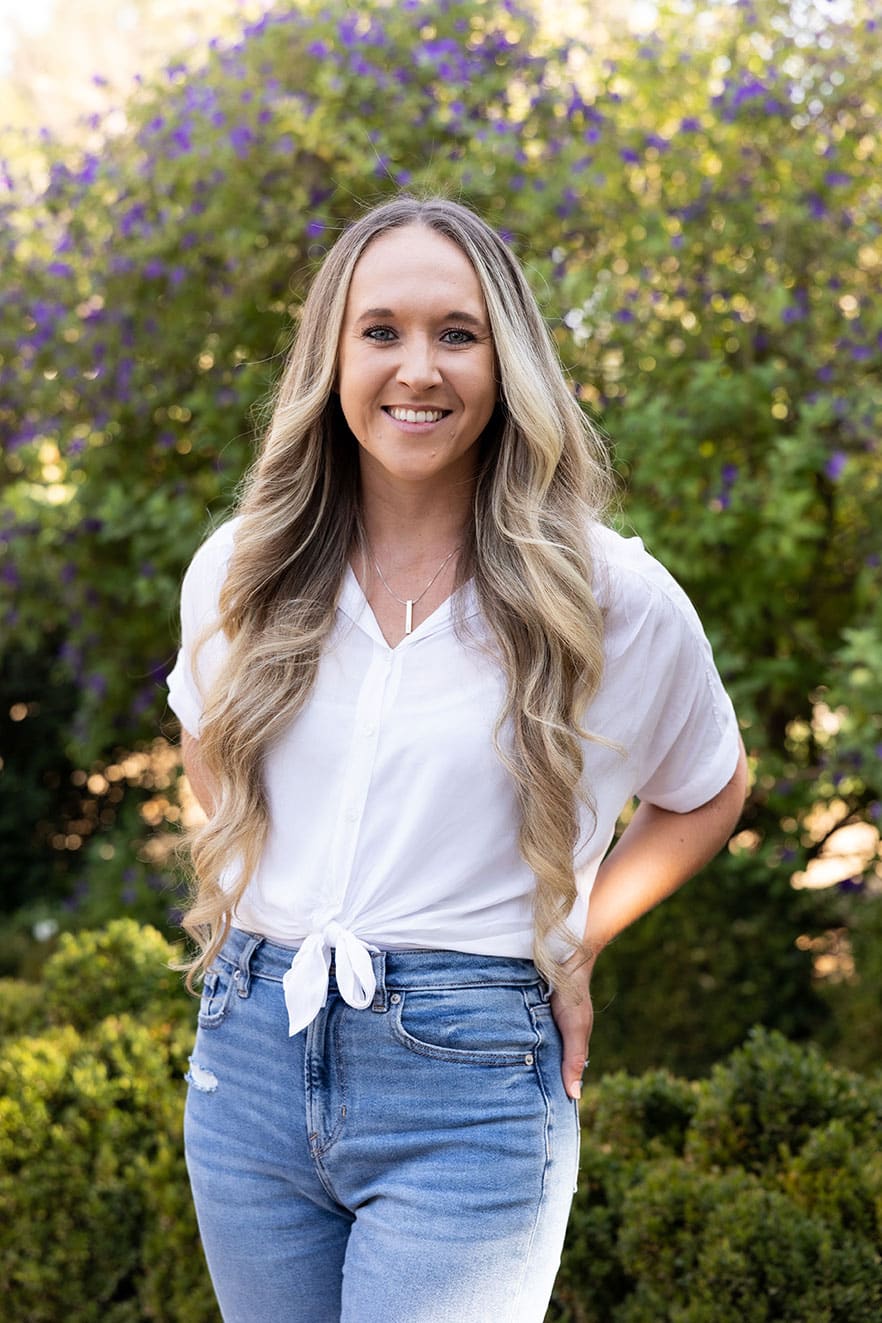 Sales & Event Manager
Jess Dressel
A native of Redding, Jess graduated from CSU Chico in 2016 (Go wildcats!) and immediately found her way to SBV for an events internship that stemmed into a full-time career. She loves working at SBV because of the amazing couples and vendors she gets to meet and bond with along the way, and she is beyond thankful each and every day for the amazing Events Staff that make up the face of all the weddings and events here at Scribner Bend. When not working, Jess loves hiking, kayaking, trying out new wineries and breweries in the area and spending time with her husband and 2 Labrador retrievers.
Photo credit: Dee and Kris Photography