While traditional indoor venues have their allure, there's something undeniably magical about outdoor weddings – don't you think so? We love it when the sweet fragrance of roses drifts down off an arch full of blooms over the wedding aisle. We go crazy for the rustic charm of an old barn or the verdant tangle of grape vines surrounding an intimate ceremony. And we absolutely adore the feel of the gentle Delta breeze brushing our cheek as the glorious gold of sunset mellows into the shine of starlight perfect for dancing.
The Romance of Roses
There's nothing like an arch of vibrant, living rose blooms to add a touch of romance to a wedding. They're such a timeless symbol of love and grace. We love them so much that we've adorned our grounds everywhere with these delicate flowers – we swear we can see the enchantment they cast over guests, that lingering sense of romance they evoke in every heart. These breathtaking petals truly offer an unforgettable ceremony, turning each moment into a fairytale.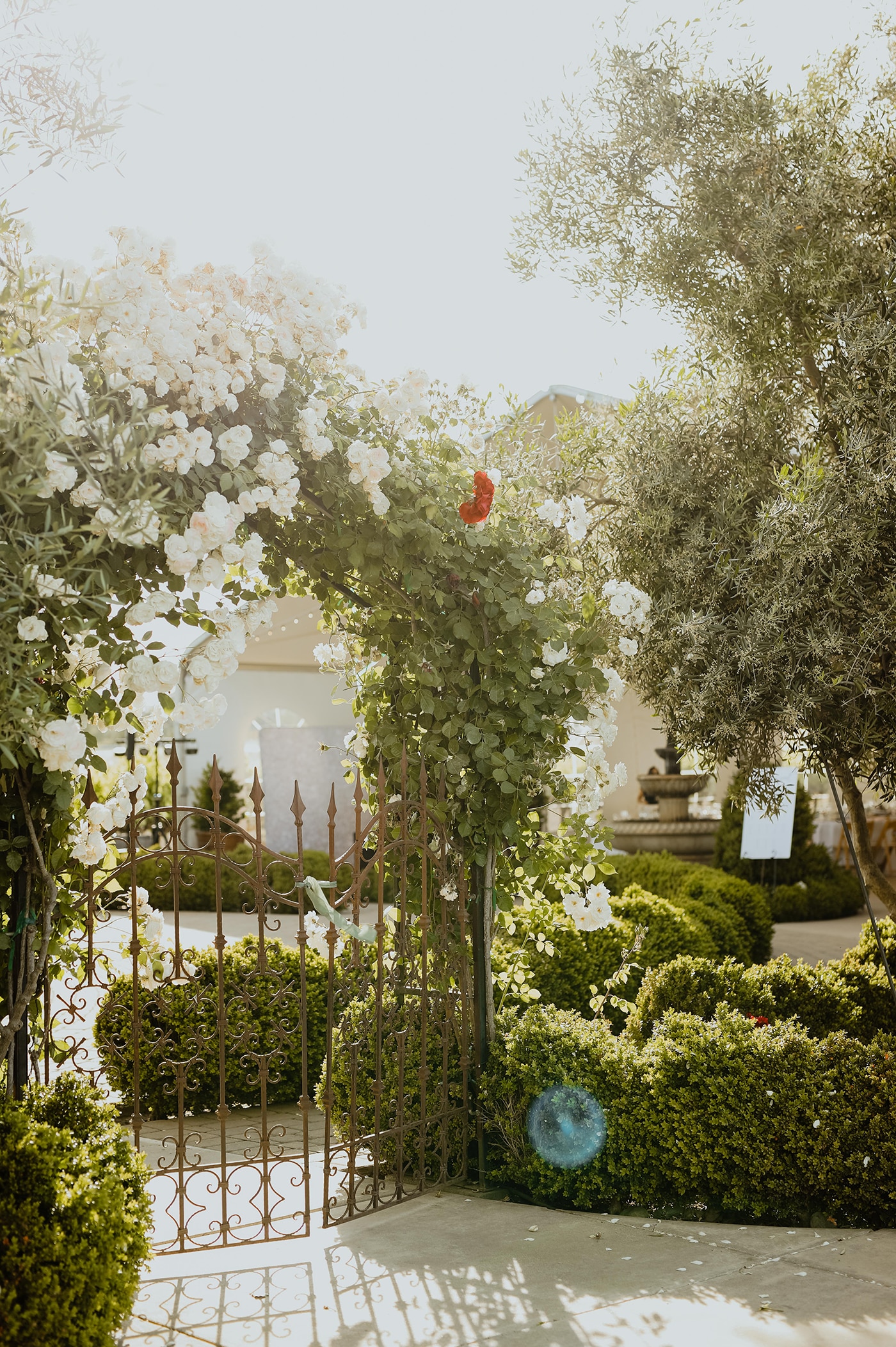 The Rustic Barn
Nestled amidst sprawling vineyards, what could be more charming than a rustic barn to serve as the backdrop for your wedding reception? We may be slightly biased by the rustic elegance of our own barn here at Scribner Bend Vineyards, which was originally built in the 1800s, but we love the intimate and cozy ambience that a barn lends to a wedding. It's such a unique setting, perfectly blending nature's beauty with vintage charm. There's something enduring and solid about a barn too, a sense of permanence and durability that lends added depth to the vows you speak to each other in front of your nearest and dearest.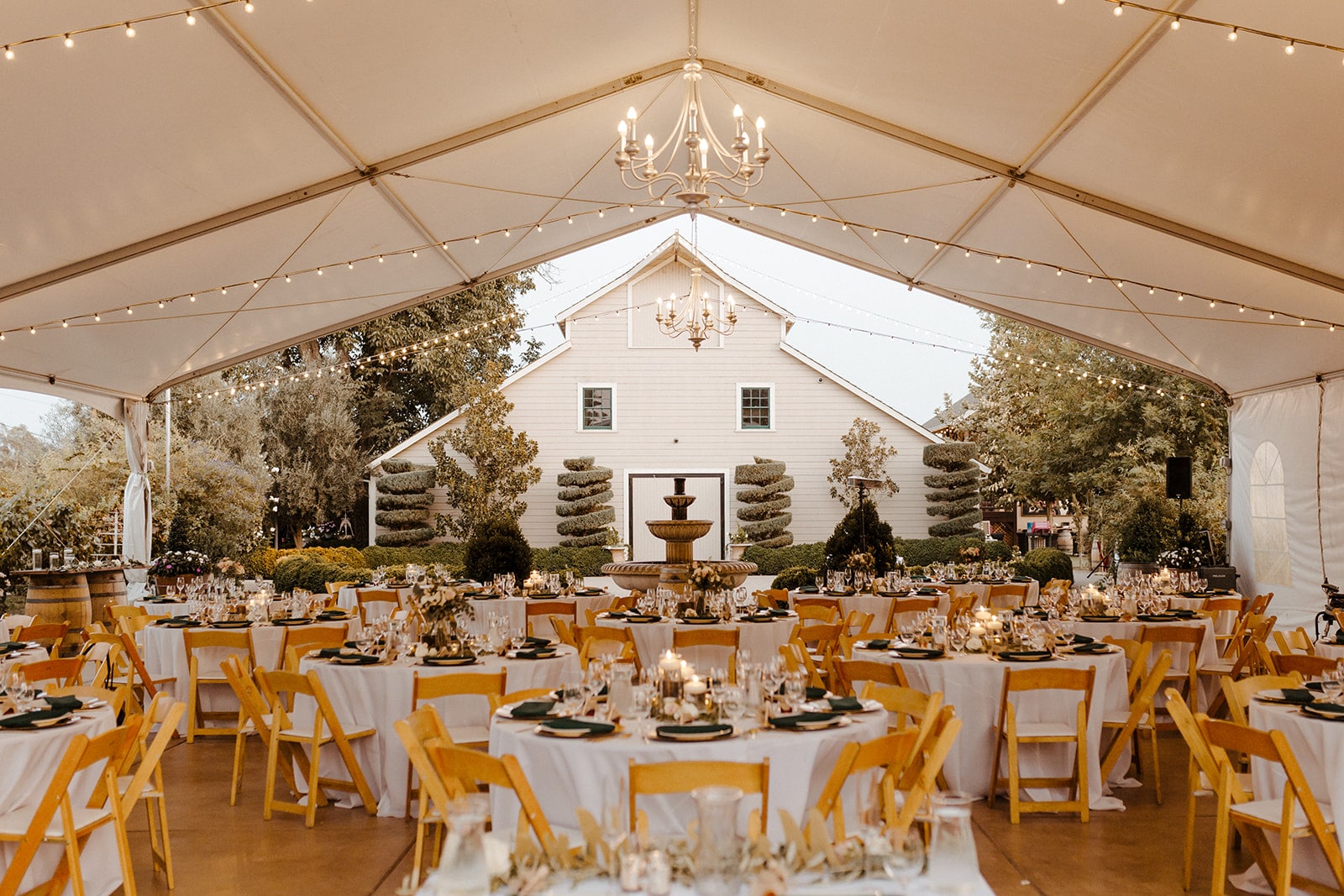 The Delta Breeze
One of the many delightful perks of an outdoor wedding is fresh air, and here at Scribner is the refreshing Delta breeze that whispers through our enchanting venue. As the warm sun graces your special day, this gentle wind offers a natural respite, keeping you and your guests cool and comfortable. The touch of nature's breath adds an element of serenity, making your outdoor celebration even more enjoyable.
Captivating Sunsets
Sacramento's Delta region is known for its picturesque sunsets, and here on the bend, you have a front-row seat to this daily spectacle. As you exchange vows, the sky transforms into a breathtaking canvas of warm hues, creating a backdrop that radiates beauty and fills your heart with awe. The stunning sunset sets the stage for a night of celebration and serves as a reminder of the promising future that lies ahead.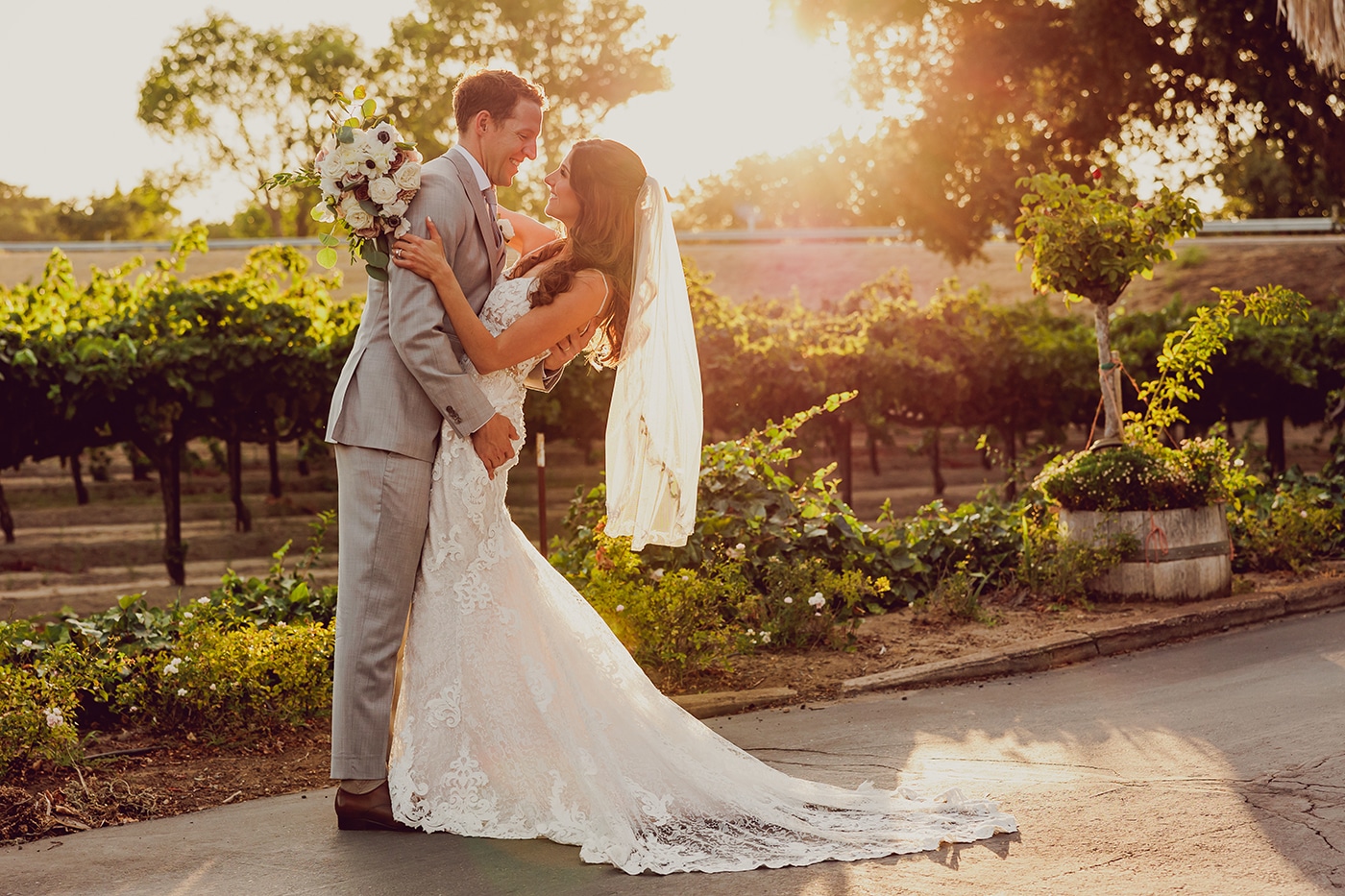 Starlight Dancing
As the sun sets and darkness falls, the magic of outdoor weddings truly comes alive and what better to do than to dance! If there's one thing we know, it's that dancing is always better beneath the shimmering sky. Underneath a canopy of stars, you and your loved ones can revel in the joyous occasion, dancing the night away in front of our barn. The twinkling starlight adds a touch of enchantment and lends an ethereal quality to the celebration. The beauty of our venue combined with the celestial spectacle above makes for an unforgettable evening of love, laughter, and dancing.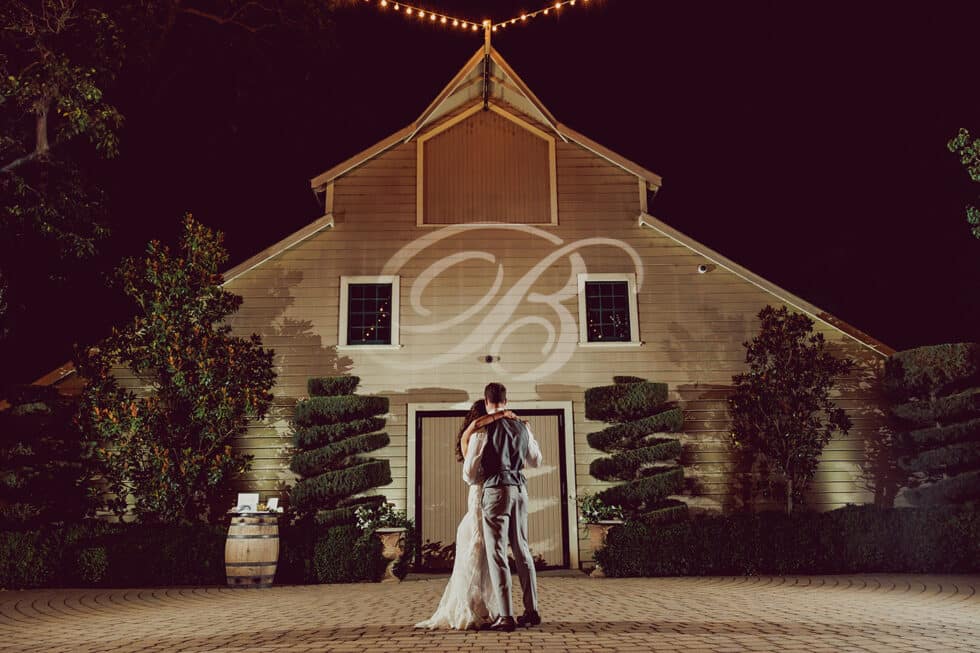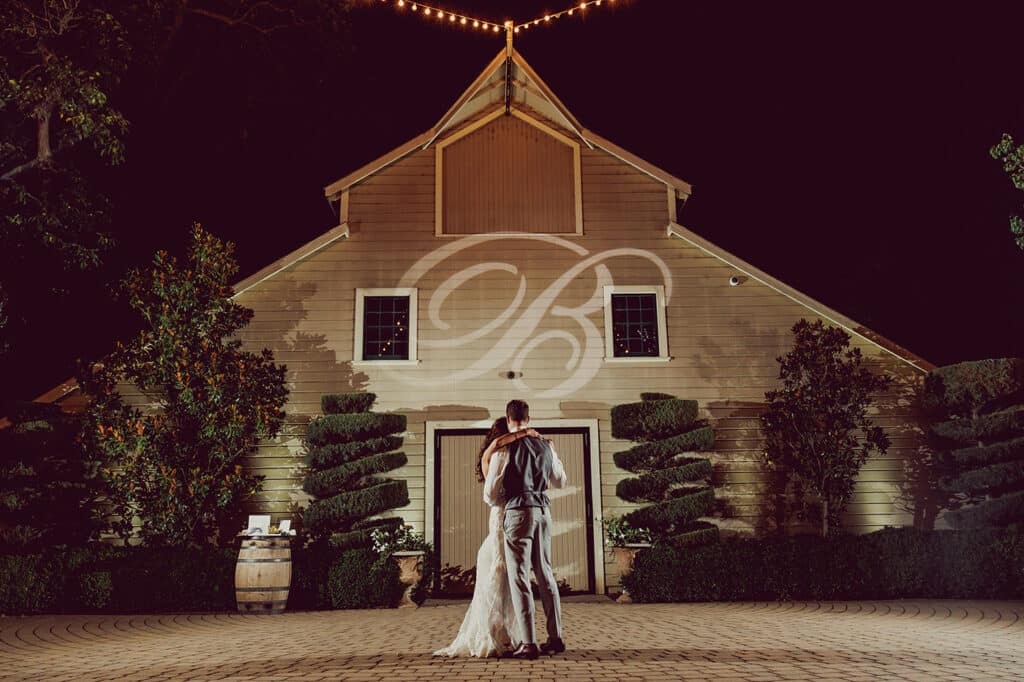 An Escape from the City
Downtown Sacramento is a diverse city filled with numerous attractions, but there's something undeniably serene about the Delta's landscape. Nestled among the river, this location offers a tranquil escape from the hustle and bustle of the city, providing an oasis to celebrate your union. The environment transports you and your guests to a world far removed from the stresses of everyday life. Surrounded by vines and nature's serenity, you can immerse yourself in the beauty of the Delta's great outdoors while creating memories that will last a lifetime.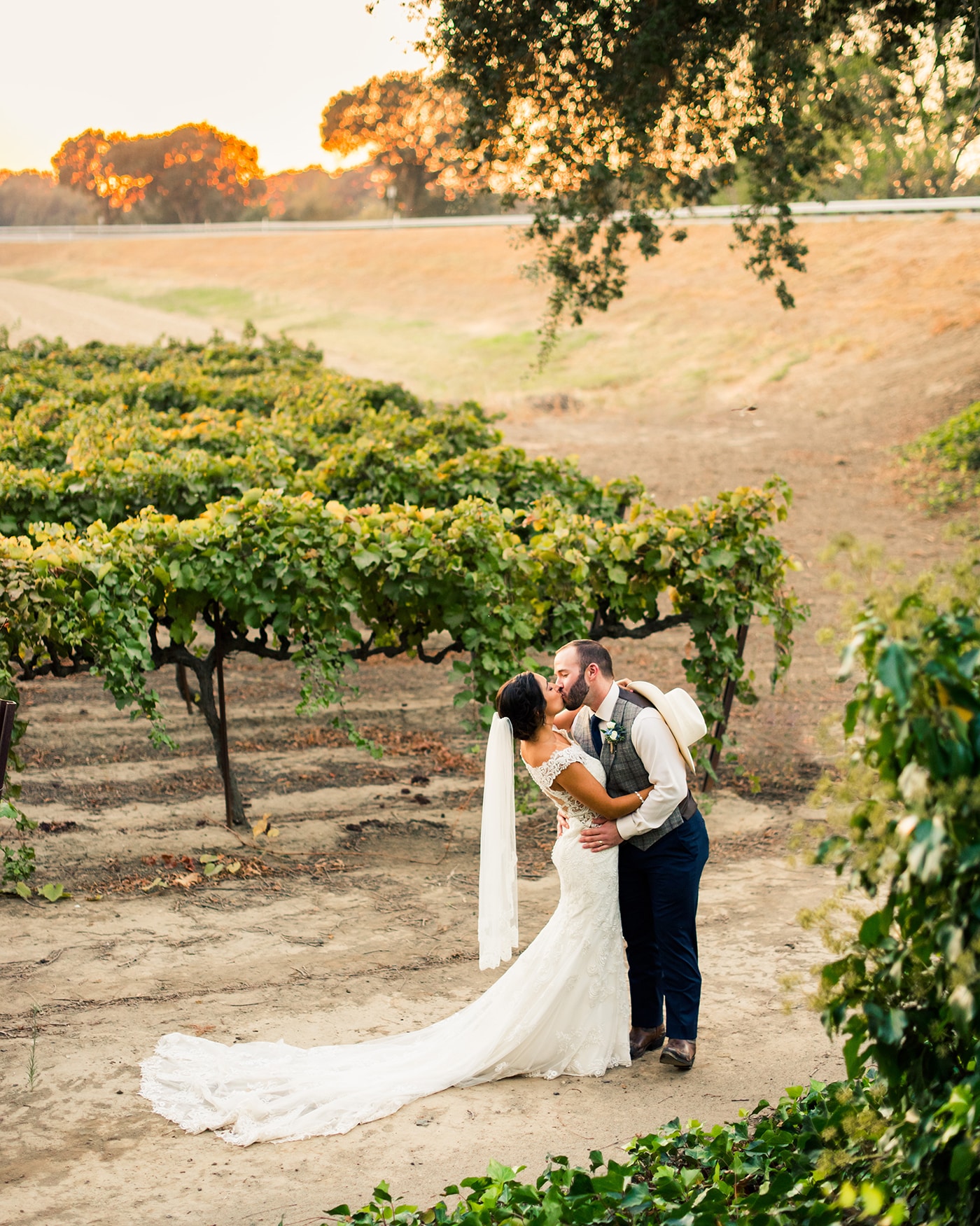 The Delta region of Sacramento is a picturesque haven that captures the essence of outdoor weddings. From the romantic allure of blooming roses to the rustic charm of the barn, every element of our enchanting venue contributes to an unforgettable celebration of love. The gentle Delta breeze, captivating sunsets, and starlit dancing under the open sky further enhance the magical ambiance. Choosing an outdoor wedding at Scribner Bend ensures an extraordinary experience, where nature and romance intertwine, and your love story becomes a fairy tale come true.