Are you planning your wedding for 2023 or 2024? Take a look at these fun wedding trends that we are currently excited about!
Wedding Trend #1: Bridesmaid Dresses with Personality
A trend recently popping up has been the incorporation of unique dresses for each bridesmaid. Bridesmaid dresses can be extremely hard to find when looking for one style that fits all. The task is nearly impossible, as couples all around have been realizing. Opting for differently-colored and styled bridesmaid dresses adds depth and visual interest to your wedding photos. The combination of complementary or contrasting colors can create a stunning visual impact, making your wedding album truly remarkable. This top wedding trend will also add an element of intrigue and uniqueness, making your photos stand out from the rest.
An added bonus of opting for bridesmaid dresses that are different colors or styles is that, unlike traditional matching dresses that are often worn only once, these versatile dresses can be worn on various occasions beyond the wedding day. Bridesmaids can mix and match their dresses with other accessories, creating different looks for future events. This ensures that your bridesmaids get more mileage out of their dresses, making them a practical and cost-effective investment.
Bridesmaid dresses of different colors and styles are a trendy and thoughtful choice for modern weddings. By embracing individuality, enhancing visual appeal, and ensuring long-term usability, these dresses offer a plethora of benefits. The versatility and unique charm of eclectic dresses are sure to leave a lasting impression on your wedding day. So, go ahead and break the mold by allowing your bridesmaids to shine in their distinctive way!
Scribner Bend has many lookbooks to gather inspiration from past bridal parties that align with this trend. Feel free to browse our online gallery or ask us for more details and ideas.
Wedding Trend #2: Use of wildflowers to reflect celebration
Nothing is more cheerful than your wedding day, and many couples are choosing to display the brightness of this emotion through eclectic pops of color. The most notable color trend has by far been the use of wildflowers. Flower arches, hanging florals, and blooming centerpieces full of local flowers have taken over and we're not mad about it…
Colorful wildflowers possess an innate beauty that is unmatched by any cultivated bloom. Their untamed and unpretentious allure creates a sense of authenticity and organic elegance. Wildflowers also carry symbolic meanings that can enhance the sentimentality of a wedding ceremony. Each flower holds a unique significance, allowing couples to infuse their wedding day with emotions and messages that resonate with their love story. For instance, sunflowers symbolize adoration and loyalty, while lavender represents devotion and serenity. Including meaningful wildflowers in bouquets, centerpieces, and boutonnieres can add a deeper layer of personal connection to the celebration.
One of the most practical advantages of choosing colorful wildflowers for a wedding is their affordability. Unlike traditional flowers that often come with a hefty price tag due to cultivation and rarity, wildflowers are abundant and readily available. Wildflowers also grow naturally and contribute to the preservation of local ecosystems. By choosing wildflowers, couples can create a wedding that reflects their commitment to environmental responsibility while still enjoying stunning floral displays.
Scribner Bend Vineyards has an abundance of preferred florists to help you pick the right wildflowers for your wedding.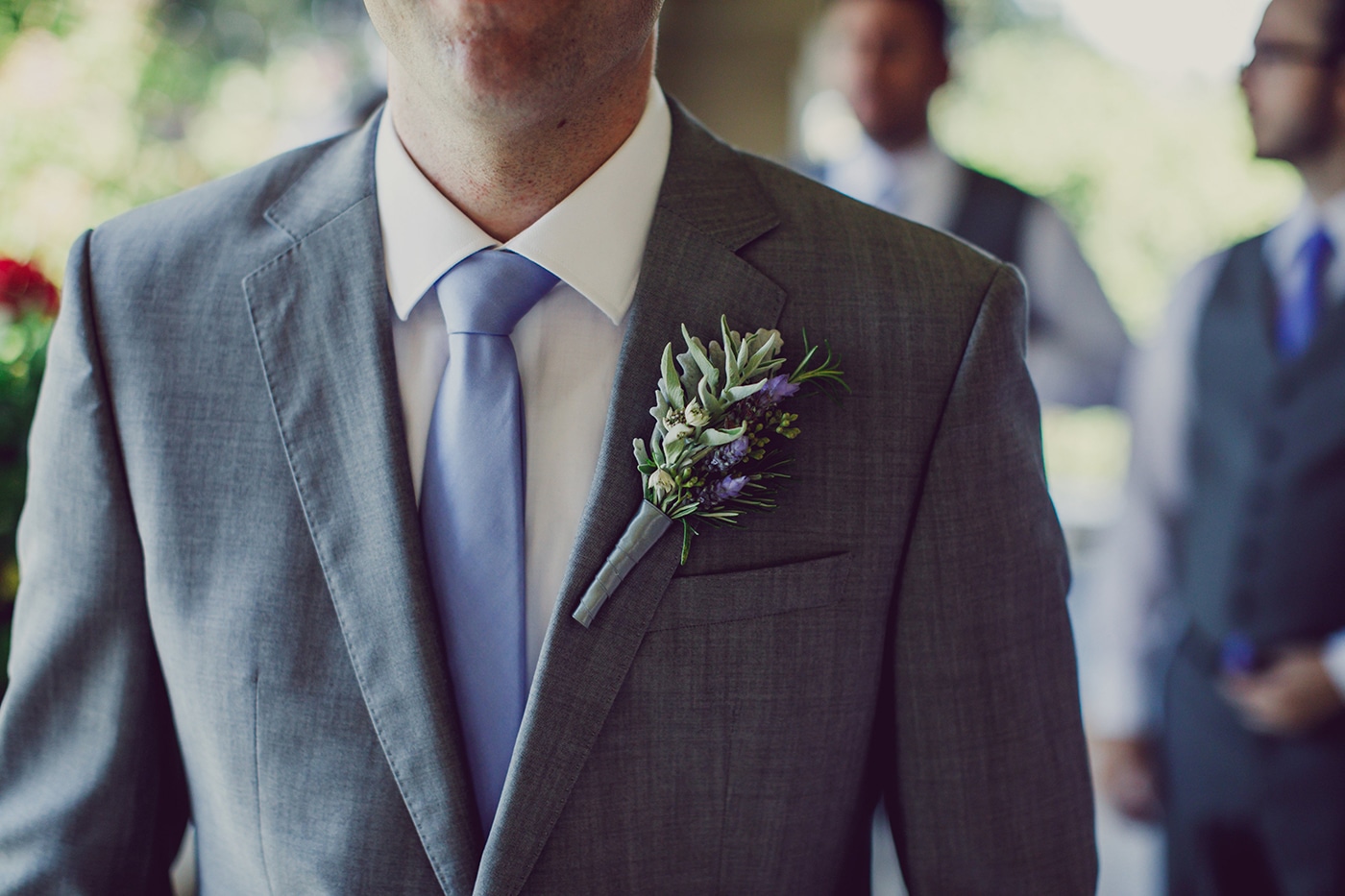 Wedding Trend #3: Private moments for just the couple
One of the main reasons couples are choosing private moments is the desire for an intimate and meaningful experience. Generally, guest lists are limited to close family and friends to create a warm and cozy atmosphere where everyone feels connected. The smaller setting allows for more personal interactions and conversations, ensuring that every guest feels truly involved and appreciated. Private couple dinners, vows, or even a toast can provide an extra opportunity for couples to focus on quality time with their brand-new spouse, fostering a deeper sense of intimacy and connection.
Private couple moments have emerged as a preferred choice for couples seeking intimate, personalized, and memorable wedding receptions. After all, the wedding is about the two of you, so why not have a special time solely in each other's presence before coming back out to celebrate with everyone else? This is an easy trend many couples are adopting into their wedding schedule that can take as much or as little time as wanted.
We have had many couples here at Scribner Bend ask for a private champagne toast in the bungalow or for a more intimate setting to exchange personal vows. After seeing how connected it makes our newlyweds feel, we most definitely recommend looking into this option for your wedding.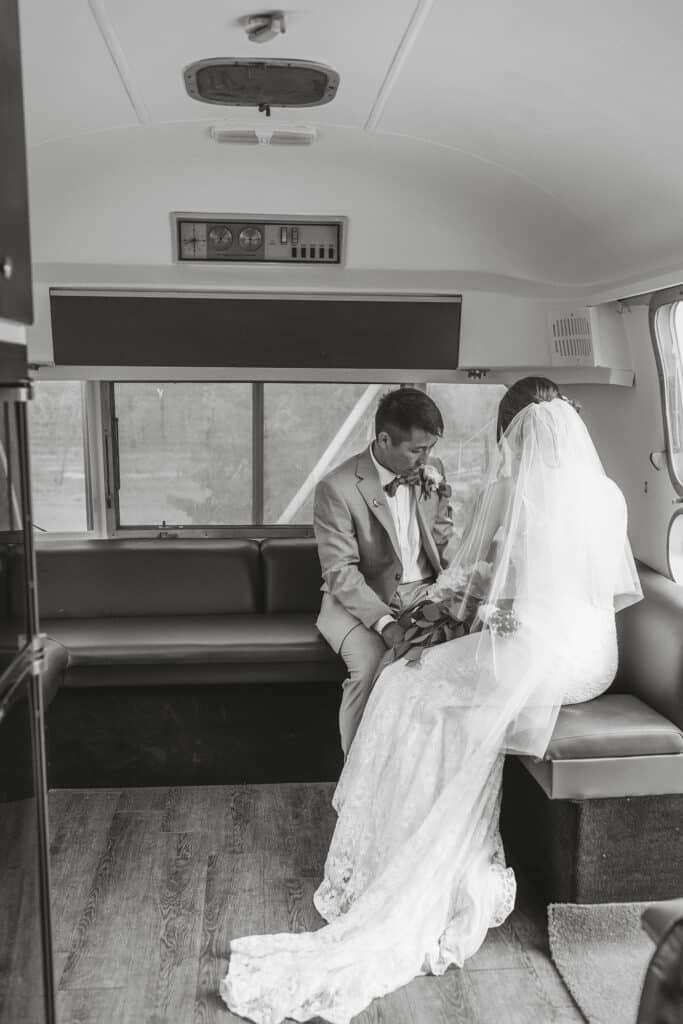 Wedding Trend #4: Personalized ceremonies and receptions
Gone are the days when weddings were limited to ballrooms and churches. Couples today are opting for unconventional venues that hold personal significance or reflect their passions. Couples are embracing locations that resonate with their love story and choosing distinct wedding themes that reflect their interests, hobbies, or cultural backgrounds, creating a celebration that feels truly authentic and special.
Another way couples are customizing their weddings is by flocking from the traditional white wedding gown. Although beautiful, these dresses are no longer the only option for brides. Many are breaking free from the mold and selecting dresses that showcase their personal style and uniqueness. From vibrant-colored gowns to non-traditional silhouettes, brides are redefining bridal fashion. Couples are infusing their celebrations with personal touches and unique details that reflect their interests and stories. DIY decorations, personalized signage, and curated tablescapes are becoming more popular.
As we explored the latest wedding trends, it's clear that the wedding industry is constantly evolving and embracing new ideas and styles. Couples today are seeking unique and personalized experiences that reflect their personalities and love stories. From minimalist and eco-friendly weddings to bold and extravagant celebrations, there is no one-size-fits-all approach to weddings anymore.
At Scribner Bend we have many vendors recommendations that can help put your own spin on any aspect of your wedding day you may want.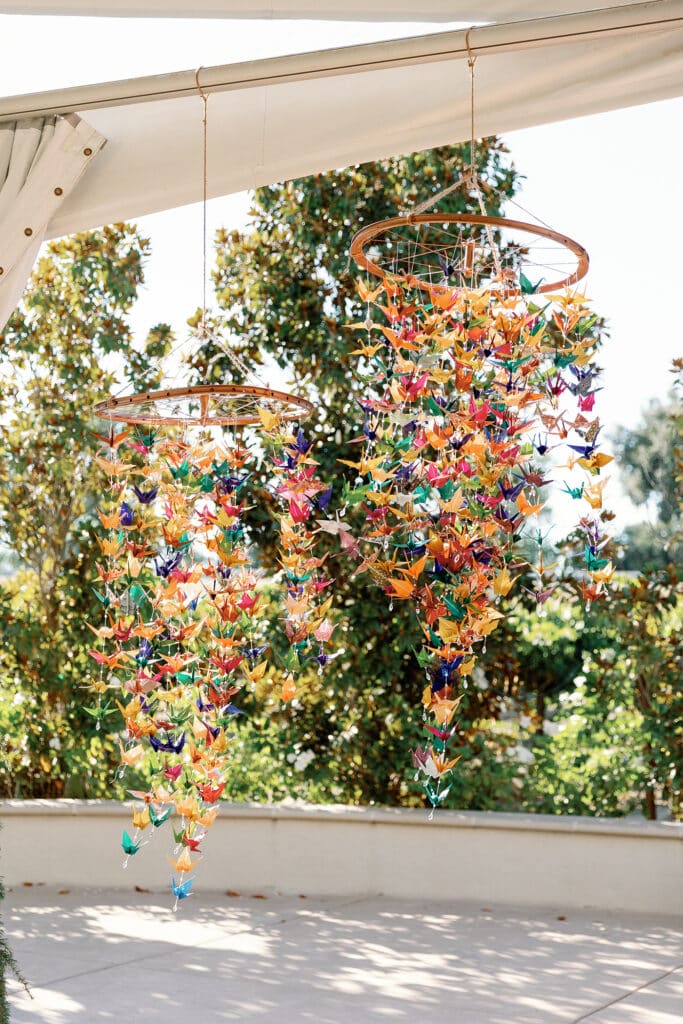 Wedding Trend #5: The Rise of Bridesmen and Groomswomen in Wedding Venues
In recent years, a heartwarming trend has emerged in the world of weddings that challenges traditional gender roles and fosters greater inclusivity: the rise of bridesmen and groomswomen. This progressive trend has gained popularity and transformed the way we perceive wedding parties. Couples are embracing the idea of having their closest friends and family members, regardless of gender, stand by their side during their special day.
Couples value authenticity and genuine connections, choosing individuals who hold significant places in their lives, rather than adhering to outdated norms. The inclusion of bridesmen and groomswomen adds a fresh and personal touch to the wedding, while also symbolizing the couple's commitment to breaking free from stereotypes.
While the trend of having bridesmen and groomswomen might have seemed unconventional at first, it has quickly become a cherished and celebrated aspect of modern weddings. As more couples embrace this shift, they play a pivotal role in shaping the future of the wedding industry by promoting love, acceptance, and unity. Ultimately, by recognizing that love knows no boundaries and that weddings should be a celebration of individuality, these couples are paving the way for a more joyous wedding experience for everyone involved.
As these non-traditional attendants take their places at the altar, they bring unique perspectives and dynamics to the wedding party, creating a more diverse and enriched experience for the couple and their guests that we love seeing at Scribner Bend.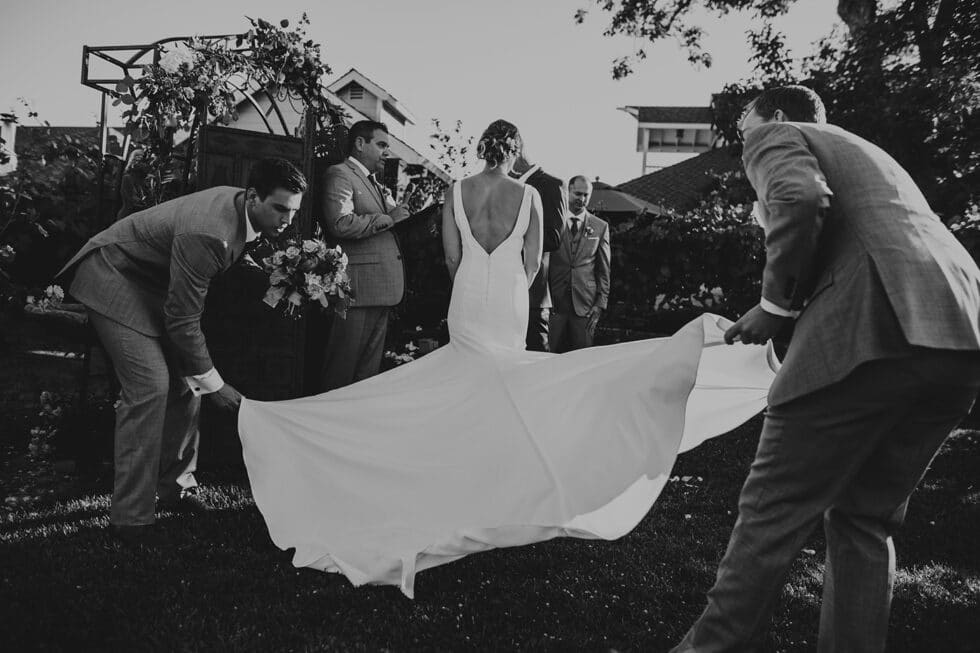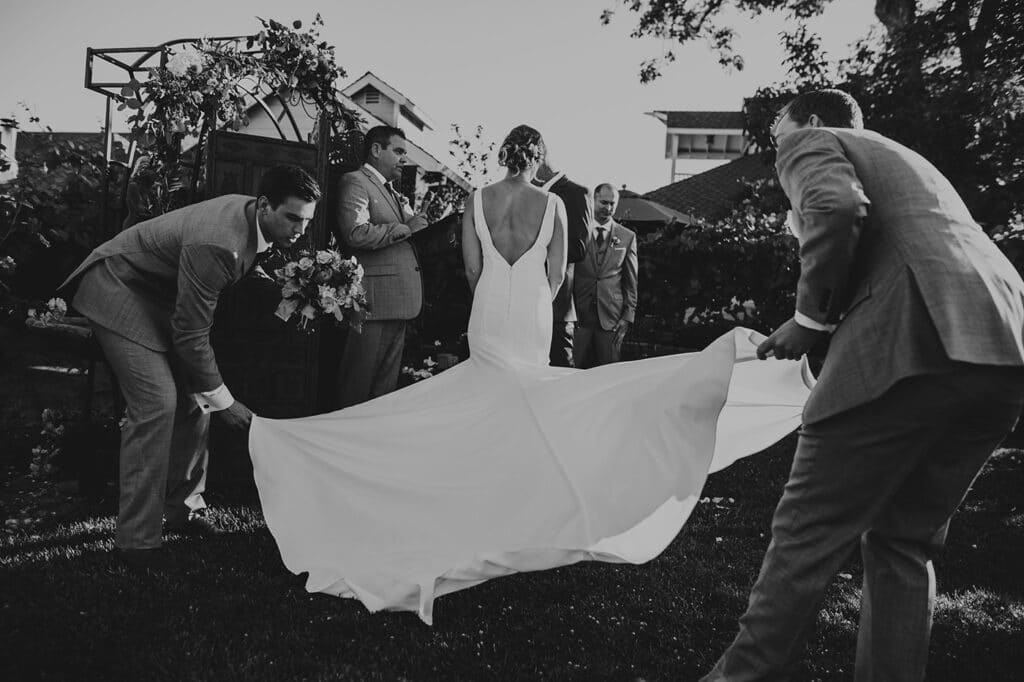 Final Regards
As a leading wedding venue in the Sacramento Delta region, we take great pride in staying attuned to the latest trends redefining the matrimonial landscape. From intimate micro-weddings to grand celebrations that blend cultural traditions, we offer versatile spaces that can be easily tailored to suit any couple's vision. By continuously adapting and embracing the evolving preferences of our clients, we strive to make each wedding hosted at Scribner Bend a truly unforgettable and cherished experience.